'Chak han' cosmetic - 'Harmful chemical-free cosmetic'
Harmful chemical-free cosmetic, Chak han cosmetic, Hwahae, natural ingredient, Minimal ingredient cosmetic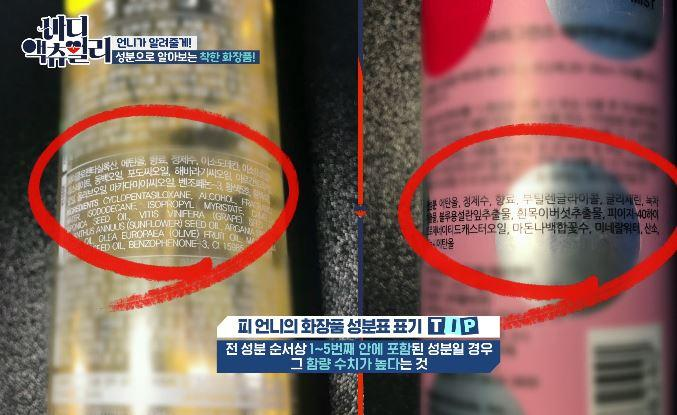 Through issues of toxic disinfectant of Oxy, carcinogenic ingredient in toothpaste and feminine product, safety issue on harmful ingredient became a hot topic in Korea. Beauty industry is not exceptional. Movement towards 'harmful chemicals-free' in beauty is one of hot trend and ingredient is considered as an essential factor on purchasing decision.
Mobile application called 'Hwahae and All of Cosmetics' is widely used to check cosmetic ingredient. It is easy to find women who search ingredient of particular product before purchasing in health and beauty store.
(Source : http://www.projectvanity.com)
'Harmful chemicals-free' (e.g. Paraben, Phenoxyethanol, etc.) cosmetic which usually use natural ingredient is rapidly growing. Health and beauty store 'Olive young' announced that sales of cosmetic with disctinctive natural ingredient increased by 200% in the first quarter of 2018 compared to the last quarter of 2017 in skincare category.
In addition, it is easy to find 'n Free' (n=number of harmful ingredient subtracted) cosmetic product which emphasizes number of removal on harmful chemicals in the market and product with least ingredients is also released beyond 'Harmful chemicals-free'.
On SNS, channel about cosmetic ingredient is popular. Especially 'Director Pi' explain and recommend products based on harmful chemical depending on product category and skin type.
*Chak han: Nice, kind, good in Korean. Used as nice, kind, good to skin from less harmful chemicals or harmful chemicals-free